A Message About Maintaining A Healthy Family Home
December 10, 2020 | 9:18 am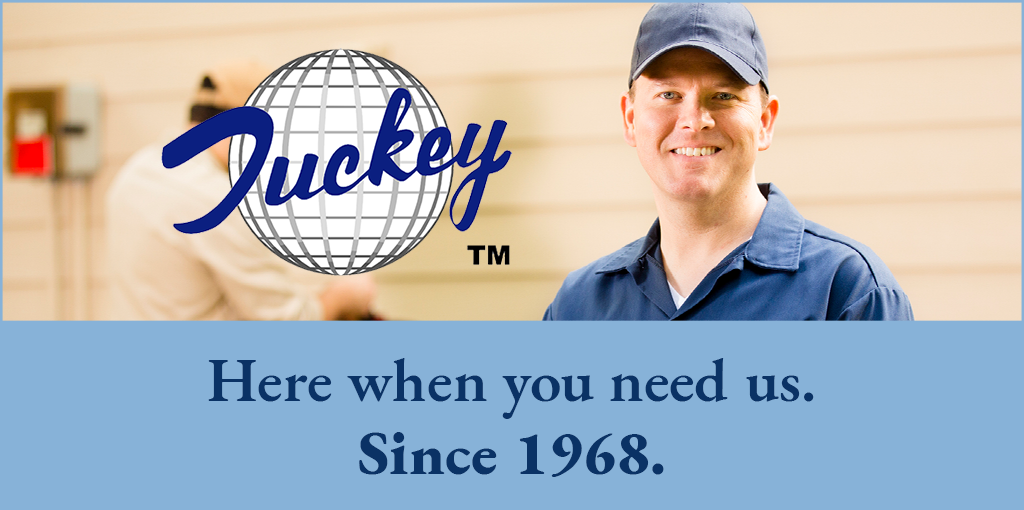 Dear Neighbors,
For over 50 years, the Tuckey Companies have carried a responsibility to serve our neighbors and our neighborhoods well. We take that responsibility very seriously. We've worked alongside you to help you provide a healthy family home and our commitment to that is paramount now more than ever.
In response to the current Coronavirus situation, we wanted to let you know about the steps that we are taking as a company to help limit the spread of the virus, and to protect you, our team members, and our community.
Based on the latest protocols and suggestions from the Centers for Disease Control (CDC) and other health organizations, we have implemented the following procedures throughout the company:
Our team members are required to wear face coverings at all times while working, pursuant to state department of health and CDC guidance.
Our team members follow a regimented, daily health screening to help ensure that nobody reports to work or any jobsite, including your home, with any indications of sickness.
We've limited traffic through our buildings, allowing only screened visitors and essential workers to report to our physical office. And those employees who must report physically are trained on following CDC recommendations with regard to social distancing and related practices.
Technicians reporting to your home will wear appropriate personal protective equipment (PPE) – which may include gloves, shoe covers, a variety of face coverings, and more – given the context of the situation. They will follow CDC recommendations regarding social distancing and hand hygiene.
As possible, equipment being place or installed in a customer's home is disinfected prior to entering the home.
We have trained our employees to disinfect all materials and installation tools prior to customer visits, as possible. This includes disinfection of frequently-touched surfaces in our trucks and at our facilities.
Employees are directed to wipe down and disinfect any surfaces with which they come into contact while in a customer's home during every service call or installation.
To help ensure the safety of our team, we ask clients to complete a basic screening process as well. Before our team arrives on-site, our dispatchers may inquire as to whether anyone living within your residence has experienced any of the following within the past 14 days:
1. Traveled out of state.
2. Sought or received testing or treatment for COVID-19.
3. Been infected with a probable or confirmed case of COVID-19.
4. Had close contact with a person infected with a probable or confirmed case of COVID-19.
5. Experienced any COVID-19-related symptoms, which may include fever of 100.4+ degrees, cough or change in chronic cough, shortness of breath or difficulty breathing, new loss of taste or smell, chills, muscle pain, headache, sore throat, repeated shaking with chills, fatigue, congestion or runny nose, nausea or vomiting, and/or diarrhea.If you happen to meet any of these criteria, we'd still be happy to serve you – but we may need to alter your project's schedule or make other appropriate adjustments in order to do so as safely as possible. We appreciate your understanding in this regard!
Due to their experience in the restoration and environmental cleaning industry, Tuckey Restoration is positioned to provide limited disinfection services for our current, valued clients. Additionally, our companies provide duct cleaning, as well as various HVAC-related air quality services to help ensure a healthy family home for you during this time. If you are interested in such services, please contact us.
This is an ever-changing situation, but we remain committed to exceeding your expectations in our service both in quality workmanship and clear, consistent communication. As additional information becomes available, we will update these procedures as necessary to protect the safety of our customers, our team members, and our community. On behalf of my team, thank you for your business and your understanding.
Sincerely,
Kenneth L. Tuckey
President
Updated on December 10, 2020. Orginally published on April 27, 2020.
DISCLAIMER: This article is provided as a reference guide only. A qualified, professional contractor like the Tuckey Companies should handle all interior design, mechanical, electrical, plumbing, remodeling, metal fabrication, and restoration projects. Information presented here is of a general nature that may not be applicable in all situations. Tips, articles, and accompanying information do not represent an official recommendation of the Tuckey Companies.

All material Copyrighted (c) by the Tuckey Companies, 2021.