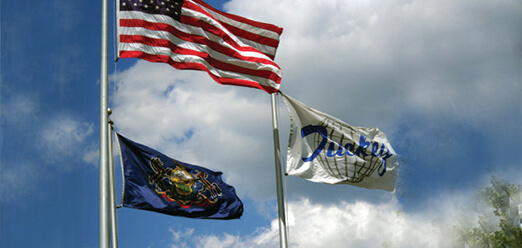 Covering a wide array of services, The Tuckey Companies have joined forces to provide one of the most comprehensive and solution-oriented facility maintenance programs available today. Whether your property is a residential home, a commercial business, an industrial establishment, or an apartment or condo association, we tailor each program to meet the individual needs of each and every facility we serve.
So how can you benefit from a Tuckey facility maintenance program? From discounted rates on all parts and materials, to priority listing on service calls, to the waiver of emergency show-up fees, the program is sure to save you money and make good sense for your home or business. We're known as the One-Call Contractor, and our facility maintenance plan is truly a One-Call Solution. You receive one invoice, you dial one phone number, you deal with one contact person, and you work with the one company that offers the experience and expertise you need. Some of the services performed in the program include:
Disaster Response and Restoration (via DKI Code Red Program)
General Labor
Snow Removal
Painting
Interior Design and Decorating
Systems Management
And that's just a portion of what we can do for you! It's been proven time and time again that a good course of preventive maintenance helps to avert potential problems that can go from minor to massive in the blink of an eye if left unchecked. So why not let the Tuckey Companies provide you the peace of mind of knowing that your home or property is in good hands? Call us today at (717) 249-3733 and we'll put together a maintenance plan that's just right for your facility.
Answers to all your questions!
Visit our blog or contact us directly for questions about home maintenance, mechanical systems, commercial services, and more!