Heating and Air Conditioning Service and Installation
*For immediate heating or A/C service, call us at (717)249-1535
Have you been looking for the most dependable and experienced service provider for your heating and air conditioning systems in York, Harrisburg or Carlisle PA? Are you looking for superb customer service and reliable maintenance for your commercial air conditioning in Chambersburg, PA? You'll find no better professionals to design, install, and maintain your heating and air conditioning systems than those technicians at Tuckey Mechanical Services, Inc. who are dedicated to providing the best air conditioning in Chambersburg, PA, Gettysburg, PA.
The types of equipment we sell and service continues to expand and adapt, including:
Residential
Commercial
Air Rotation Units
Cambridge Heating Units
Boilers and Sewage Pumps
Air Conditioners and Exhaust Fans
Louvers, Dampers, and Rooftop Equipment
Commercial Refrigeration Equipment
24-Hour Emergency Care
From consulting, concept development, and design, to sales, installation, and service, our technicians can also be promptly dispatched 24 hours a day for emergency services at any location and for any problem you may be experiencing, whether it's a minor fix for the air conditioning or furnace at your Harrisburg, PA area place of business or a more complex repair for your air conditioning in your York or Carlilse, PA home.
About Tuckey Mechanical Services
As one of the most recognized and respected names in the region, Tuckey Mechanical Services, Inc. has worked diligently to provide an abundance of technical resources and highly-skilled technicians to keep pace with the ever-changing heating and cooling needs of both residential and commercial customers in the Central Pennsylvania region for over 40 years. Tuckey Mechanical Services, Inc. has been in the business of heating and air conditioning in South Central Pennsylvania since 1968, and our unrivaled experience in the field can't be matched.
Your Local Heating and Air Conditioning Service Experts
At Tuckey Mechanical Services, Inc., we work with the best suppliers in the industry to provide our customers with the most practical and innovative equipment available today. Because HVAC efficiency has changed a lot over the past decade, we work with you to ensure you get the best from your investment, on both a cost and efficiency standpoint.
For example, if you have an aging unit, it may be worthwhile to replace it for the sake of efficiency gains even if the unit has not yet failed. A low-tier (less expensive) unit from today may very well outperform a mid-tier (more expensive) unit from 10 years ago. See below for a comparison between a low-tier unit and a mid-tier unit from Bryant.
And, in order to service what we sell, our technicians receive continuous training on the latest products and technology. We consider it a worthy challenge to find the ideal heating and air conditioning solutions for your home or business – you name it and we've probably done it, be it a simple repair for residential air conditioning in York, PA or installation of comprehensive air conditioning in Chambersburg, PA and anywhere in between.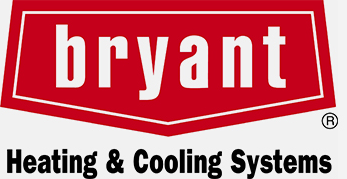 Year-Round Preventive Maintenance Services for HVAC Systems
Our year-round, comprehensive HVAC maintenance plan ensures that you won't be stifling hot because of your malfunctioning air conditioning in York, PA in the summertime or freezing cold in Chambersburg, PA in the winter. Our team of technicians is always at the forefront of industry innovations to make sure your unit remains in great condition for as long as possible.
Unparalleled Dedication to Customer Service
While Tuckey Mechanical Services, Inc. is continuously growing and expanding, we still pride ourselves in our excellent customer service; our dedication to building a close rapport with our clients is paramount, whether they be individual homeowners or large commercial customers.
Through our proven work ethic and our friendly approach to doing business, Tuckey Mechanical Services, Inc. has worked tirelessly in order to earn the great reputation we enjoy with our many customers in Central Pennsylvania.
We serve locations in and around Harrisburg PA, York PA, Chambersburg PA, and Carlisle PA.