Ask Our Experts: What's Up with Electric Baseboard Heaters?
October 27, 2014 | 6:56 pm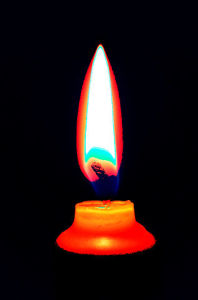 Question for Our Experts:
When are electric baseboard heaters appropriate? Are they a thing of the past?  Or is it still the best option in certain situations?
Our Experts' Answer:
Though rarer than in days past, baseboard electric heat is still being installed in modern homes and is sometimes even the best option under certain circumstances. Most often, electric baseboard heat is used as a supplemental heat source in conjunction with a furnace or heat pump. One common scenario is to include electric baseboard heat in a bathroom or finished basement area to keep the air extra warm during very cold winters.
One "pro" that comes with electric baseboard heat is that it's nearly 100% energy efficient, which means that almost all of the energy used is devoted to heat generation in the home (instead of being lost through a chimney or vent). Another "pro" that comes with electric baseboard heat is that you can use it only when necessary and only in the rooms you want – easily turning it off (and saving money) when you don't need to heat a particular room. One major "con" (and the reason why we don't recommend baseboard electric heat as your primary heating system) is the very high cost of electricity.
In short, electric baseboard heat is an energy-efficient, supplemental heating source that is commonly seen as an add-on in bathrooms, basements, and other specialized applications. Electric baseboard heat would not be recommended to heat an entire building, due to the high cost of electricity.
For professional assistance with this and other HVAC repair work, Tuckey Mechanical Services is the local expert to call. Keep our number handy – you never know when you might need us! Call (717) 524-1136 or visit www.tuckey.com for more information.
DISCLAIMER: This article is provided as a reference guide only. A qualified, professional contractor like the Tuckey Companies should handle all interior design, mechanical, electrical, plumbing, remodeling, metal fabrication, and restoration projects. Information presented here is of a general nature that may not be applicable in all situations. Tips, articles, and accompanying information do not represent an official recommendation of the Tuckey Companies.

All material Copyrighted (c) by the Tuckey Companies, 2023.