The Tuckey Companies Celebrate 45th Anniversary
December 18, 2013 | 1:01 pm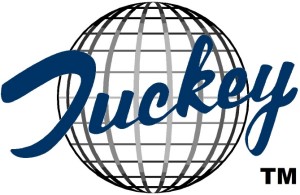 Carlisle, PA – 2013 marks the 45th anniversary of Tuckey Mechanical Services, Inc., a company well known in the region for its plumbing, electrical, heating and air conditioning services, as well as its community involvement. Originating in 1968 as Frank Black Mechanical Services, the company was purchased in 1981 by Denver Tuckey who in turn renamed it Mechanical Services. In 1984, Mechanical Services was purchased by Denver's oldest son, Kenneth Tuckey, who incorporated it as Tuckey Mechanical Services, Inc. Growth soon became rampant and expansion kept pace as Commercial and Industrial Departments were added to the mix. Eventually, the Service Department also expanded its scope of service by providing Preventive Maintenance Programs, adding yet another service option for customers.
Today, projects completed by Tuckey Mechanical Services, Inc. can be found far and wide across Central Pennsylvania in both the residential and commercial markets. From Harrisburg to Chambersburg and from Hershey to Lancaster, notable projects include the Bosler Library, the historic Iroquois Hotel, ABC Urgent Care, Capitol Medical Center, and Dickinson College's Weiss Center for the Arts and Rector Science Center, to name just a few.
With its roots in Mechanical Services, the Tuckey family of companies have grown and developed over a span of some five decades. Founded in 1978, Tuckey Metal Fabricators, Inc. was officially the first of the three Tuckey companies to be incorporated under the Tuckey name. Tuckey Mechanical Services, Inc., joined the fold in 1981, followed by the third introduction to the Tuckey organization in 1995, when Tuckey Restoration, Inc. was incorporated. Working collectively and successfully as three separate entities, the Tuckey Companies provide an unmatched scope of services in the Central Pennsylvania region. By maintaining an unyielding focus on complete customer satisfaction, the group eagerly anticipates the possibilities of the future, while never losing sight of the legacy of its past and the importance of community.
The companies have been comprised of three generations of the Tuckey family. "We are truly blessed by the growth and development of the companies over the years," says Company President, Kenneth Tuckey. "We are continually humbled by the trust that our customers have offered us throughout the years, allowing us to serve and invest in our community."
The tenure of many employees illustrate the strong relationship the company prioritizes with its team. Sharon Glass, a Systems Coordinator for the company, has been a team member for 47 years. She started with Frank Black Mechanical Services and has served with the companies ever since. Many other employees hold long histories with the companies as well.
In considering what the next 45 years may hold, Mr. Tuckey reflects on the past. "It's taken a lot of hard work from many talented individuals over the years to keep us relevant in an increasingly competitive marketplace. However, I am inspired by our current team who give me new energy every day to step into the innovation and creativity required to keep our companies moving forward. In short, I'm truly thankful as we're very blessed with a great team who serve a wonderful community."
For more information on the Tuckey family of Companies, you may visit www.tuckey.com.
DISCLAIMER: This article is provided as a reference guide only. A qualified, professional contractor like the Tuckey Companies should handle all interior design, mechanical, electrical, plumbing, remodeling, metal fabrication, and restoration projects. Information presented here is of a general nature that may not be applicable in all situations. Tips, articles, and accompanying information do not represent an official recommendation of the Tuckey Companies.

All material Copyrighted (c) by the Tuckey Companies, 2023.