Tuckey Metal Fabricators, Inc. Promotes Logan Sheely to General Manager
August 8, 2017 | 4:55 pm
CARLISLE, PA – Tuckey Metal Fabricators, Inc. is pleased to announce the promotion of Logan Sheely to the position of General Manager.  As the local manufacturer's new General Manager, Mr. Sheely will oversee all operations of the organization, including its extensive industrial fabrication shop as well as its field crews that provide on-site installation, welding, and millwrighting expertise.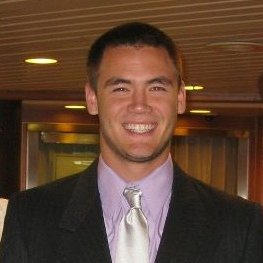 With a background in Mechanical and Process Engineering, Mr. Sheely joined Tuckey Metal Fabricators in 2016 and quickly demonstrated a distinct vision for future growth at the company.  Logan follows longtime General Manager Mike Tuckey, who remains on staff as a Senior Account Representative and will continue to service the account relationships he's maintained at the company over his nearly 42-year tenure at the organization.
"Mr. Sheely's promotion to General Manager at Tuckey Metal Fabricators was simply the next right move for the company," comments Company President Kenneth Tuckey.  "I am encouraged by Logan's ambition to build upon the solid foundation that has been laid at Tuckey Metal Fabricators over the past four decades, and I'm eager to see how he himself will grow as a leader in this position."
"I'm thankful for the opportunity, and I see a bright future for Tuckey Metal Fabricators in the coming years," says Mr. Sheely.  "Tuckey Metal Fabricators is uniquely positioned alongside its sister companies, Tuckey Mechanical Services, and Tuckey Restoration, to provide a full complement of construction- and manufacturing-related expertise to our customers.  I'm eager to contribute to this already-talented team."
Mr. Sheely is a graduate of Cumberland Valley High School and holds a Bachelor's of Science degree in Engineering Physics with a minor in Mathematics from Kutztown University of Pennsylvania.  He assumed the responsibilities of General Manager at Tuckey Metal Fabricators on March 1, 2017.
About Tuckey Metal Fabricators, Inc.
Based in Carlisle, PA, Tuckey Metal Fabricators specializes in high-quality custom fabricating, including stainless steel and aluminum fabrications. From architectural and structural designs to ductwork, HVAC accessories, and OEM specialized parts, Tuckey Metal Fabricators provides a complete array of unique fabrications, systems, services, and technology. In addition, the company offers a variety of services for industrial clients, including on-site welding, rigging, and millwrighting. Its team of experienced technicians, skilled mechanics, certified welders, and corporate technical support staff are but a few of the resources it relies upon to consistently remain a key player in the region.
About The Tuckey Companies
Serving South Central Pennsylvania over the course of five decades, the Tuckey organization, headquartered in Carlisle, PA, is well-known throughout the greater Harrisburg, PA region as its "one-call" contractor due to an unprecedented scope of services. Tuckey Mechanical Services is well-known for its heating, air conditioning, electrical, and plumbing services; Tuckey Metal Fabricators for its custom metal fabrication, welding, and industrial plant maintenance services; and Tuckey Restoration for its high-quality remodeling, new construction, disaster cleanup and restoration services after fire, wind, water, or storm damage. Collectively, the Tuckey companies are uniquely positioned to provide turnkey solutions for all aspects of construction.
DISCLAIMER: This article is provided as a reference guide only. A qualified, professional contractor like the Tuckey Companies should handle all interior design, mechanical, electrical, plumbing, remodeling, metal fabrication, and restoration projects. Information presented here is of a general nature that may not be applicable in all situations. Tips, articles, and accompanying information do not represent an official recommendation of the Tuckey Companies.

All material Copyrighted (c) by the Tuckey Companies, 2023.